To help prevent tags being caught and snagged, always insert tags so the Female side of the tag is on the inside of the ear.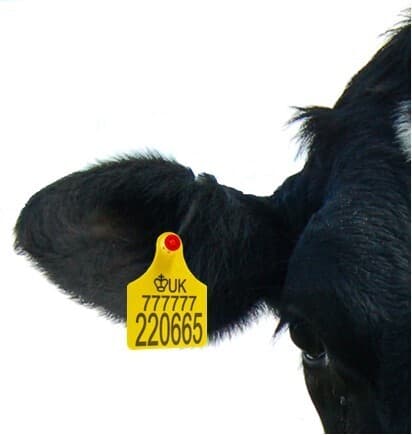 Always insert tags between the cartilage ribs in the ear. This will be the softest area of the ear and will avoid distress to the animal and aid healing.

Keep tags and applicators as clean as possible to reduce chance of infections, routinely check newly tagged animals for any signs of infection.
Store tags and applicator in clean and dry container when not being used. 
Always use the applicator designed for use with tags. 
If you are taking tissue samples, store samples in a cool dry place out of direct light until you are ready to send in the laboratory. Liquid preservative tubes (Pink) should be stored with the liquid covering the tissue sample in the tube.
Instructions for both conventional and tissue sampling tags can be downloaded here:
Conventional & Electronic Tags        Tissue Sampling Tags
If you have any queries regarding tagging, please do not hesitate to contact the team on 0800 731 9465.
To report any issues or comment for any tags to DEFRA, please complete their 'Ear tag, pastern or bolus' feedback form